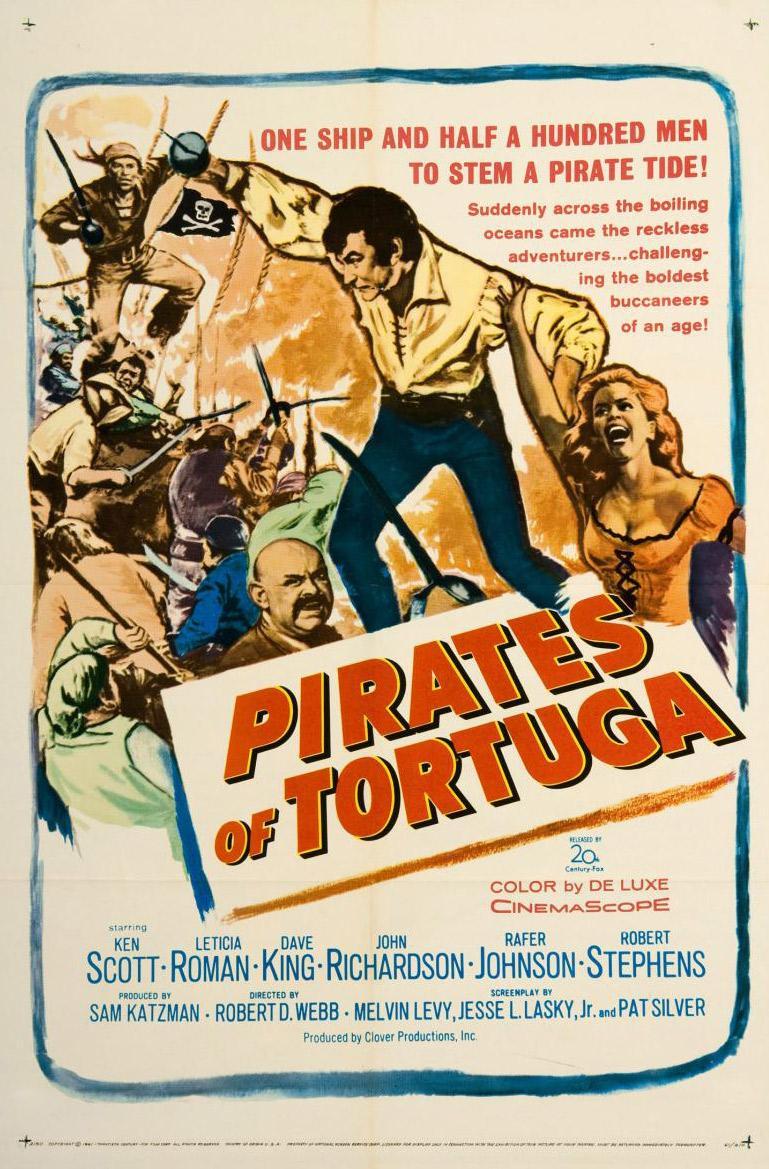 ENGLISH
An English captain and his crew are dispatched to the Spanish-controlled island of Tortuga, where famed privateer Henry Morgan has defected from his support of the English Empire and is running a strictly piratical venture, stopping any and all vessels including English.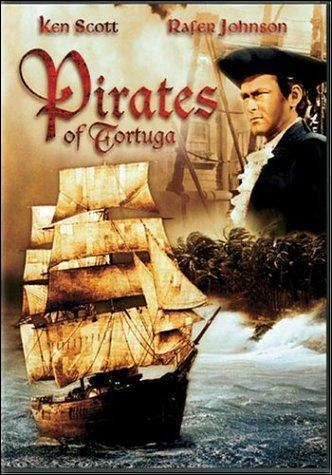 ESPAÑOL
Piratas de Isla Tortuga
Título original
Pirates of Tortuga
Año
1961
Duración
97 min.
País
Estados Unidos
Dirección
Robert D. Webb
Guion
Jesse Lasky Jr., Melvin Levy, Pat Silver
Música
Paul Sawtell, Bert Shefter
Fotografía
Ellis W. Carter
Reparto
Ken Scott, Dave King, Leticia Roman, John Richardson, Rafer Johnson, Robert Stephens, Rachel Stephens, Stanley Adams
Productora
20th Century Fox
Género
Aventuras | Piratas. Siglo XVIII
Sinopsis
Carlos II, rey de Inglaterra, encomienda al capitán Bart (Ken Scott) la misión de apresar a Henry Morgan (Stephens), cabecilla de una peligrosa banda de piratas. En el trancurso de una lucha a muerte, ambos quedan inconscientes y son conducidos ante el gobernador de la isla Tortuga, que los condena a morir en la horca. (FILMAFFINITY)
Atención: sólo en inglés, con subtítulos en inglés.