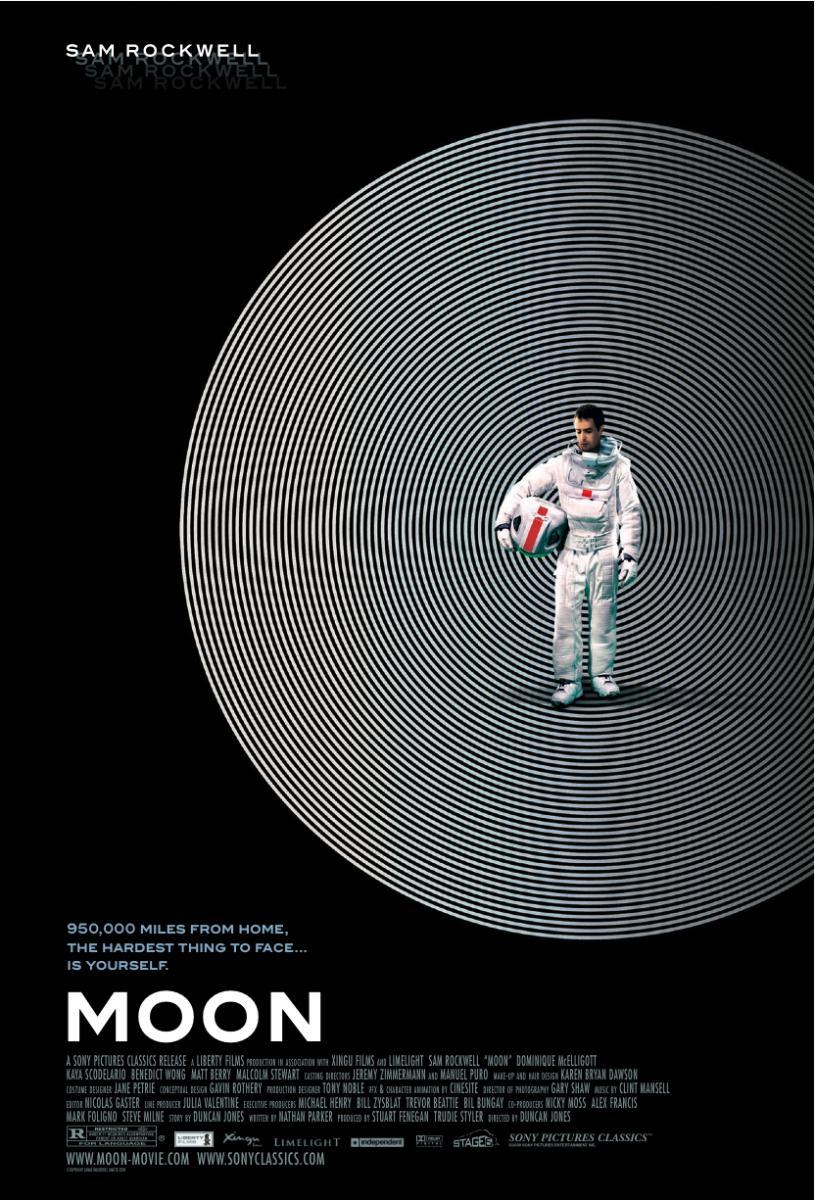 ENGLISH
Nearing the end of a three-year contract with Lunar Industries, Sam Bell is counting the days until his return to Earth. The lone occupant of a lunar mining base, Sam monitors the tractors that harvest the moon's surface for helium energy. Buoyed by sporadic transmissions from his wife and young daughter, he combats monotony and isolation by tending to plants, continuing his predecessor's woodcraft project, and interacting with the station's robotic computer, Gerty. But Sam is beginning to unravel mentally. After a hallucination causes him to crash his lunar rover, he wakes up in the sick bay and soon realizes that his life at the base is not what it seems.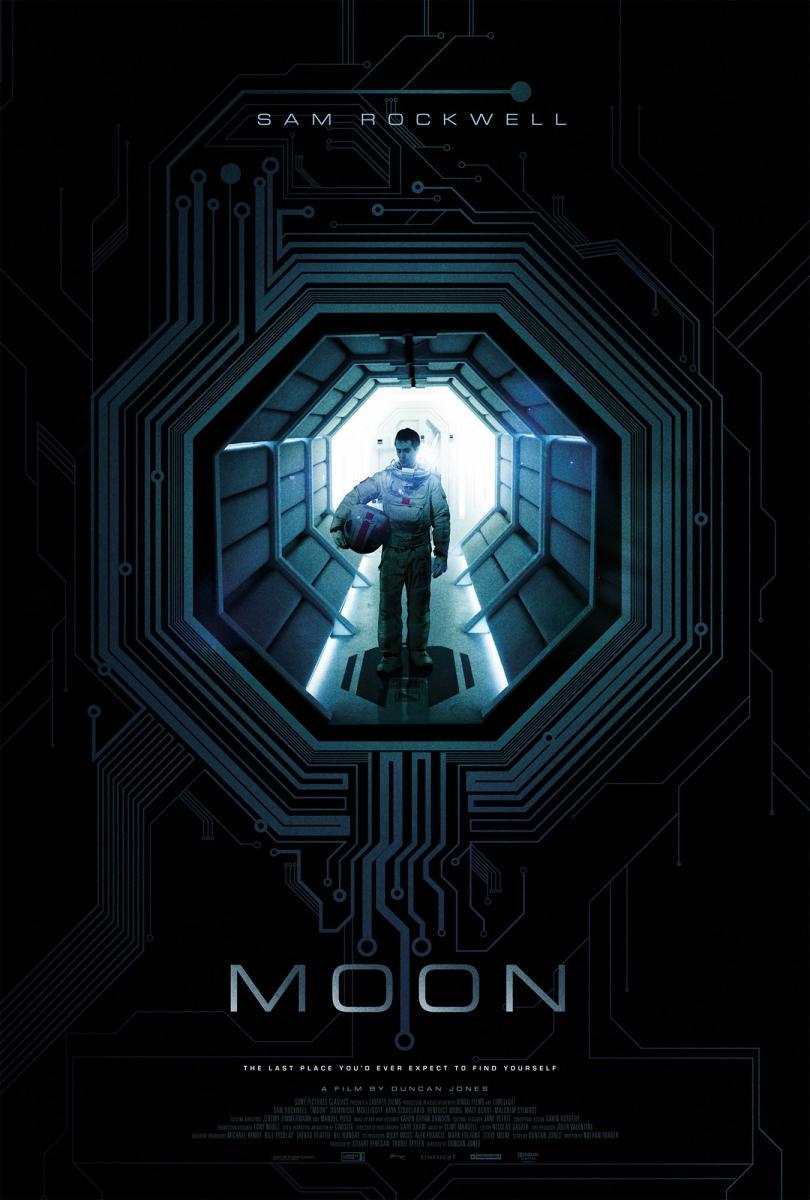 FRANÇAIS
Approchant la fin d'un contrat de trois ans avec Lunar Industries, Sam Bell compte les jours jusqu'à son retour sur Terre. Seul occupant d'une base d'exploitation minière sur la Lune, Sam contrôle les tracteurs qui en parcourent la surface pour tirer de l'hélium son énergie. Soutenu par des communications sporadiques avec sa femme et sa petite fille, Sam combat la monotonie et la solitude en s'occupant de plantes, en poursuivant le travail de menuiserie de son prédécesseur et en conversant avec le robot de la station, Gerty., mais il commence à perdre la tête. Après un accident avec son véhicule tout-terrain lunaire due à une hallucination, il se réveille à l'infirmerie et se rend compte que sa vie à la base lunaire n'est pas ce qu'elle paraît.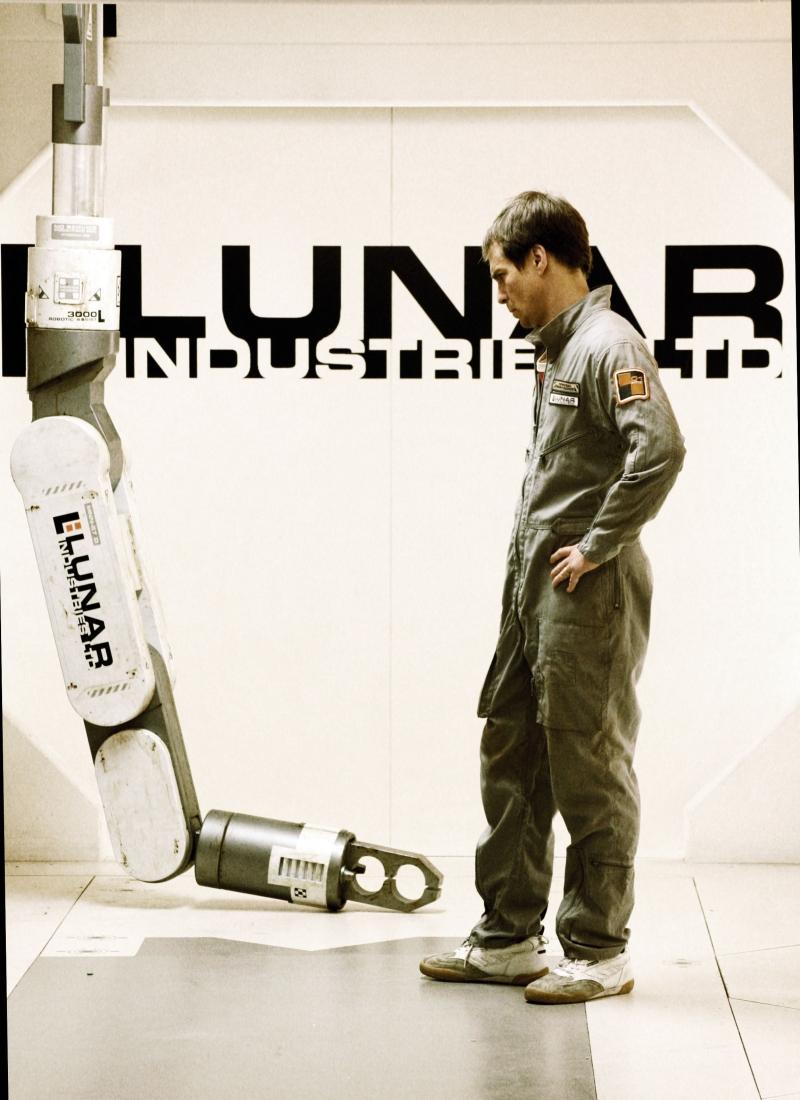 ITALIANO
Sam Bell sta per concludere la sua collaborazione con la Lunar. Per 3 anni è stato un impiegato fedele e coscienzioso. Per tutto questo tempo la sua casa è stata Selene, una base lunare dove ha vissuto in solitudine, occupandosi dell'estrazione del Helium 3, un preziosissimo gas capace di risolvere il problema energetico sulla Terra. Ma due settimane prima della sua partenza da Selene, Sam inizia a vedere e sentire cose strane...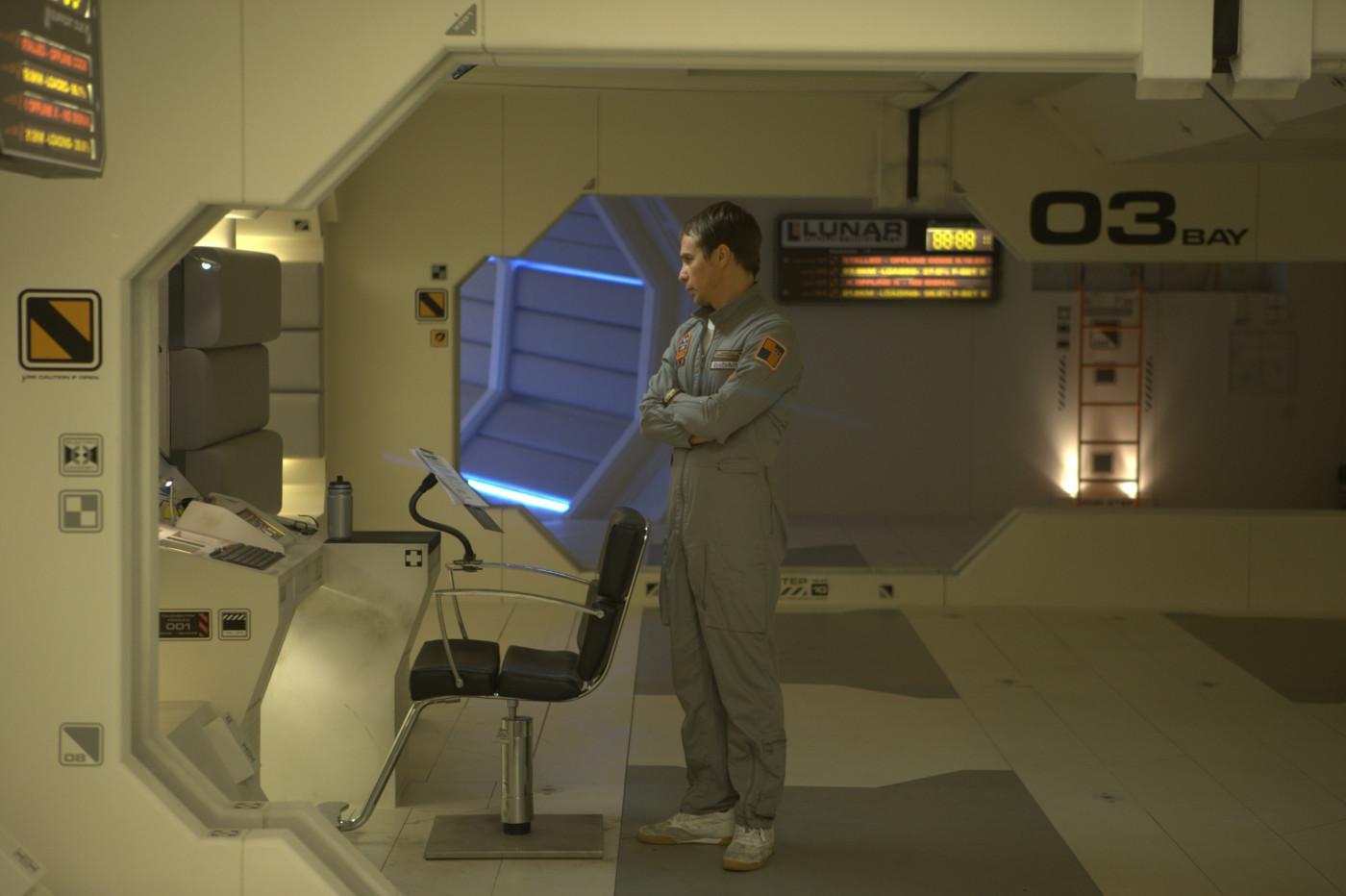 PORTUGUÊS
Lunar
Sam Bell (Sam Rockwell) é um astronauta que cumpre uma missão de três anos na Lua, em uma base instalada pela Lunar Industries. Sua função é extrair do solo e enviar regularmente à Terra uma substância que ajuda a renovar a energia do planeta. Sam tem apenas a companhia do computador GERTY (Kevin Spacey) e está ansioso para completar o trabalho, o que ocorrerá dentro de duas semanas, quando um novo funcionário virá substituí-lo. Só que, repentinamente, Sam começa a delirar e sofre um acidente. A partir de então ele encontra um clone seu dentro da estação lunar.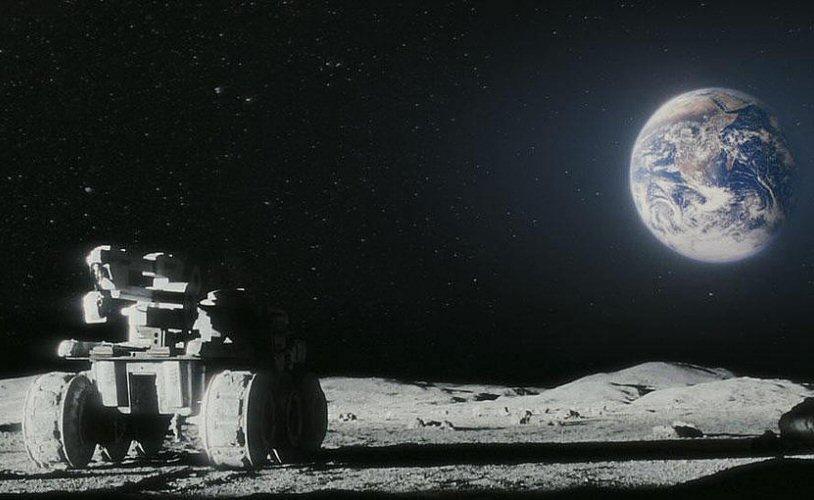 ESPAÑOL
A punto de finalizar su contrato de tres años con Industrias Lunar, Sam Bell no ve el momento de volver a la Tierra. Sam, solo en un yacimiento minero en la luna, controla los tractores encargados de explorar la superficie lunar en busca de helio. Animado tan solo por las transmisiones esporádicas de su mujer y su hija pequeña, lucha contra la monotonía y la soledad cuidando las plantas que su predecesor había cultivado y tratando con el ordenador robot de la estación, Gerty. Pero Sam empieza a debilitarse mentalmente. Después de que una alucinación le haga estrellarse con su vehículo lunar, se despierta en la enfermería y enseguida se da cuenta de que la vida en la base no era lo que parecía.
Título original
Moon
Año
2009
Duración
97 min.
País
Reino Unido
Dirección
Duncan Jones
Guion
Duncan Jones, Nathan Parker
Música
Clint Mansell
Fotografía
Gary Shaw
Reparto
Sam Rockwell, Kaya Scodelario, Matt Berry, Malcolm Stewart, Benedict Wong, Dominique McElligott, Robin Chalk, Kevin Spacey
Productora
Sony Pictures Classics / Liberty Films UK
Género
Ciencia ficción. Intriga | Aventura espacial. Distopía
Sinopsis
En un futuro no muy lejano, un astronauta (Sam Rockwell) vive aislado durante tres años en una excavación minera de la Luna. Cuando su contrato está a punto de expirar, descubre un terrible secreto que le concierne. (FILMAFFINITY)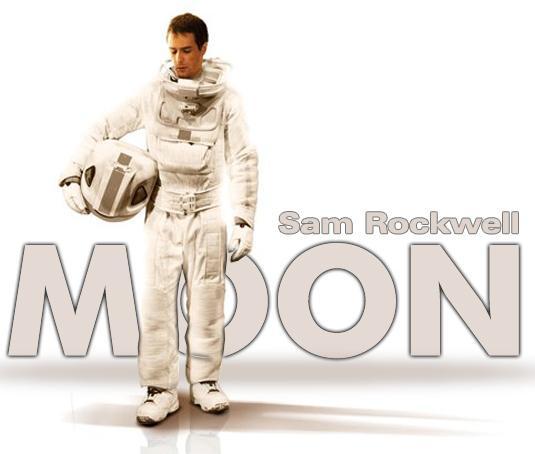 Para la película en castellano descomprimir con WinRar o 7Zip (ambos gratuitos)
-----------------------------------------------------
SPANISH Comentar es dar gracias
ENGLISH Commenting is to give thanks
FRENCH Commenter est de rendre grâce
ITALIAN Commentare è ringraziare
PORTUGUESE Comentar é dar graças
GERMAN Kommentieren heißt Danke sagen
DUTCH Commentaar geven is bedanken
GREEK σχολιάζοντας είναι να ευχαριστήσω
ROMANIAN Comentarea este de a mulțumi
RUSSIAN комментирование - дать спасибо
TURKISH Yorum yapmak teşekkür etmektir