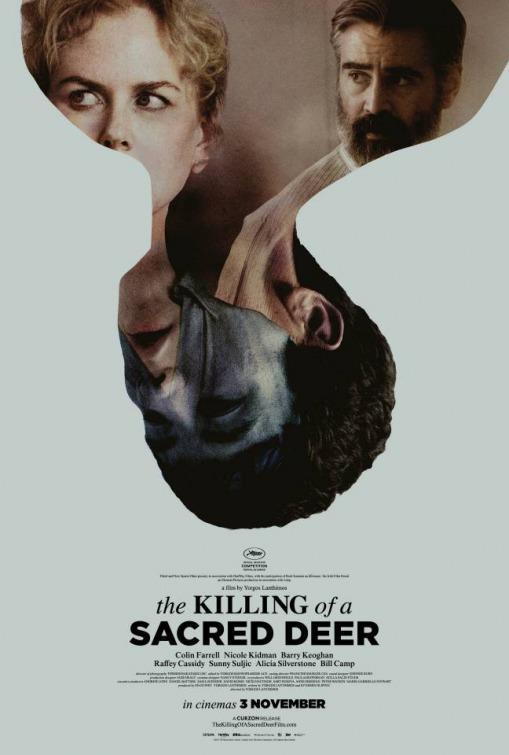 ENGLISH
The Killing of a Sacred Deer
Steven, a charismatic surgeon, is forced to make an unthinkable sacrifice after his life starts to fall apart, when the behavior of a teenage boy he has taken under his wing turns sinister.
Black magic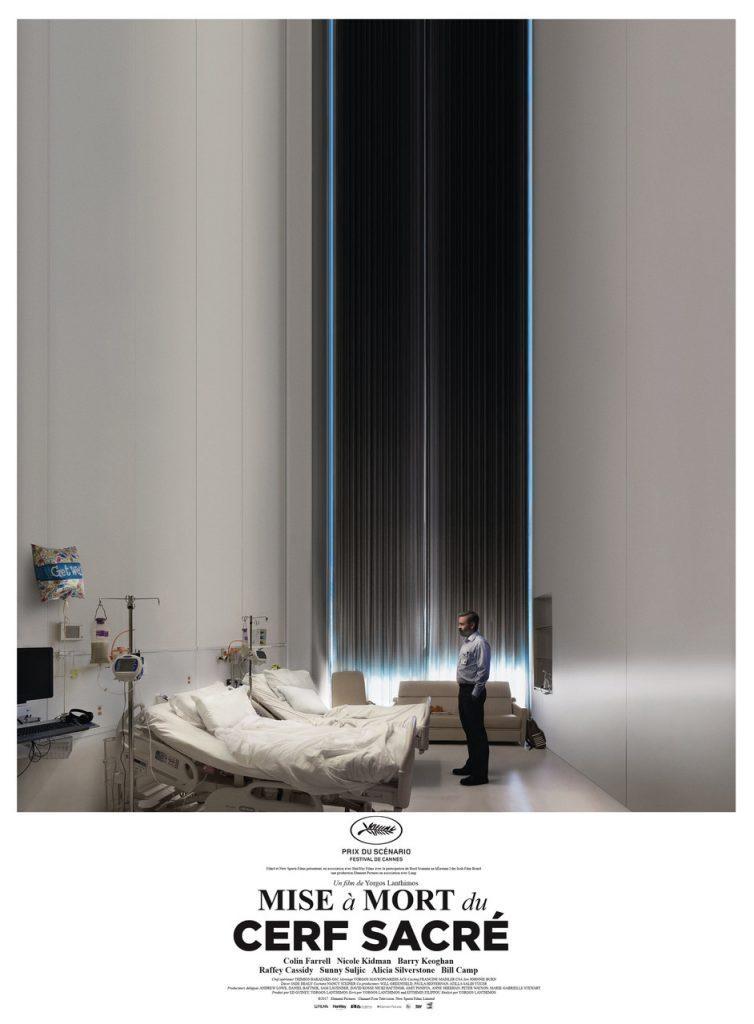 FRANÇAIS
Mise à mort du cerf sacré
Steven, brillant chirurgien, est marié à Anna, ophtalmologue respectée. Ils vivent heureux avec leurs deux enfants Kim, 14 ans et Bob, 12 ans. Depuis quelques temps, Steven a pris sous son aile Martin, un jeune garçon qui a perdu son père. Mais ce dernier s'immisce progressivement au sein de la famille et devient de plus en plus menaçant, jusqu'à conduire Steven à un impensable sacrifice.
Magie noire
ITALIANO
L'uccisione del cervo sacro
Steven è un cardiologo: ha una bellissima moglie, Anna, e due figli, Kim e Bob. All'insaputa di costoro, tuttavia, si incontra frequentemente con un ragazzo di nome Martin, come se tra i due ci fosse un legame, di natura ignota a chiunque altro. Quando Bob comincia a presentare degli strani sintomi psicosomatici, la verità su Steven e Martin sale a galla.
Magia nera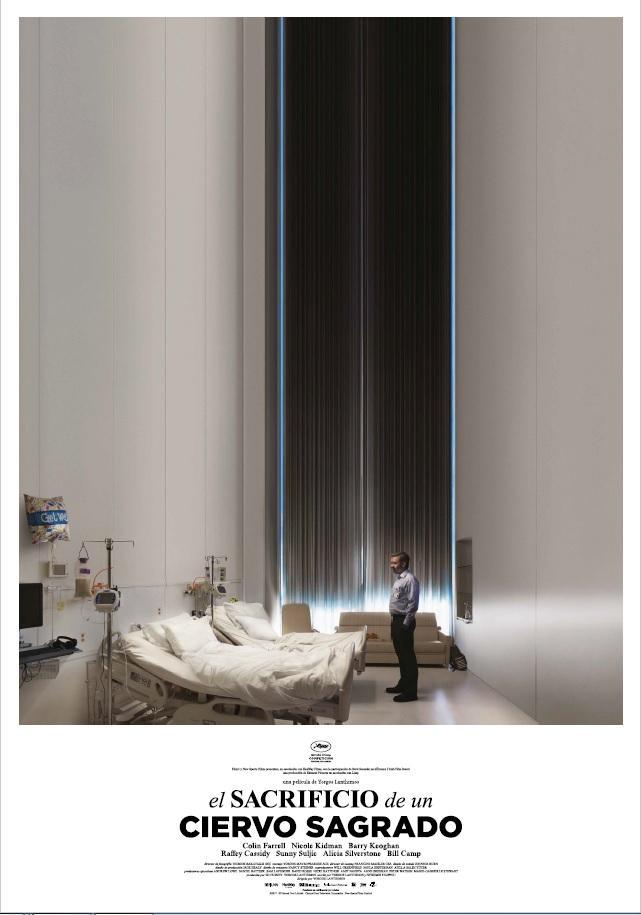 ESPAÑOL
El sacrificio de un ciervo sagrado
Título original
The Killing of a Sacred Deer
Año
2017
Duración
121 min.
País
Reino Unido
Dirección
Yorgos Lanthimos
Guion
Yorgos Lanthimos, Efthymis Filippou
Fotografía
Thimios Bakatatakis
Reparto
Colin Farrell, Nicole Kidman, Barry Keoghan, Raffey Cassidy, Sunny Suljic, Alicia Silverstone, Bill Camp
Productora
Coproducción Reino Unido-Irlanda; Element Pictures / Film4 / New Sparta Films. Distribuida por A24
Género
Thriller. Drama | Thriller psicológico. Sobrenatural
Sinopsis
Steven es un eminente cirujano casado con Anna, una respetada oftalmóloga. Viven felices junto a sus dos hijos, Kim y Bob. Cuando Steven entabla amistad con Martin, un chico de dieciséis años huérfano de padre, a quien decide proteger, los acontecimientos dan un giro siniestro. Steven tendrá que escoger entre cometer un impactante sacrificio o arriesgarse a perderlo todo. (FILMAFFINITY)
Magia negra
Descomprimir con WinRAR o 7ZIP (ambos gratuitos)
Uncompress with WinRAR o 7ZIP (both are free)
Link pt.1
(traducción mejorada por mí a español neutro en algunas expresiones fuertemente marcadas en español latino de un traducción buena que circula por ahí)

SPANISH Comentar es dar gracias
ENGLISH Commenting is to give thanks
FRENCH Commenter est de rendre grâce
ITALIAN Commentare è ringraziare
PORTUGUESE Comentar é dar graças
GERMAN Kommentieren heißt Danke sagen
DUTCH Commentaar geven is bedanken
GREEK σχολιάζοντας είναι να ευχαριστήσω
ROMANIAN Comentarea este de a mulțumi
RUSSIAN комментирование - дать спасибо
TURKISH Yorum yapmak teşekkür etmektir