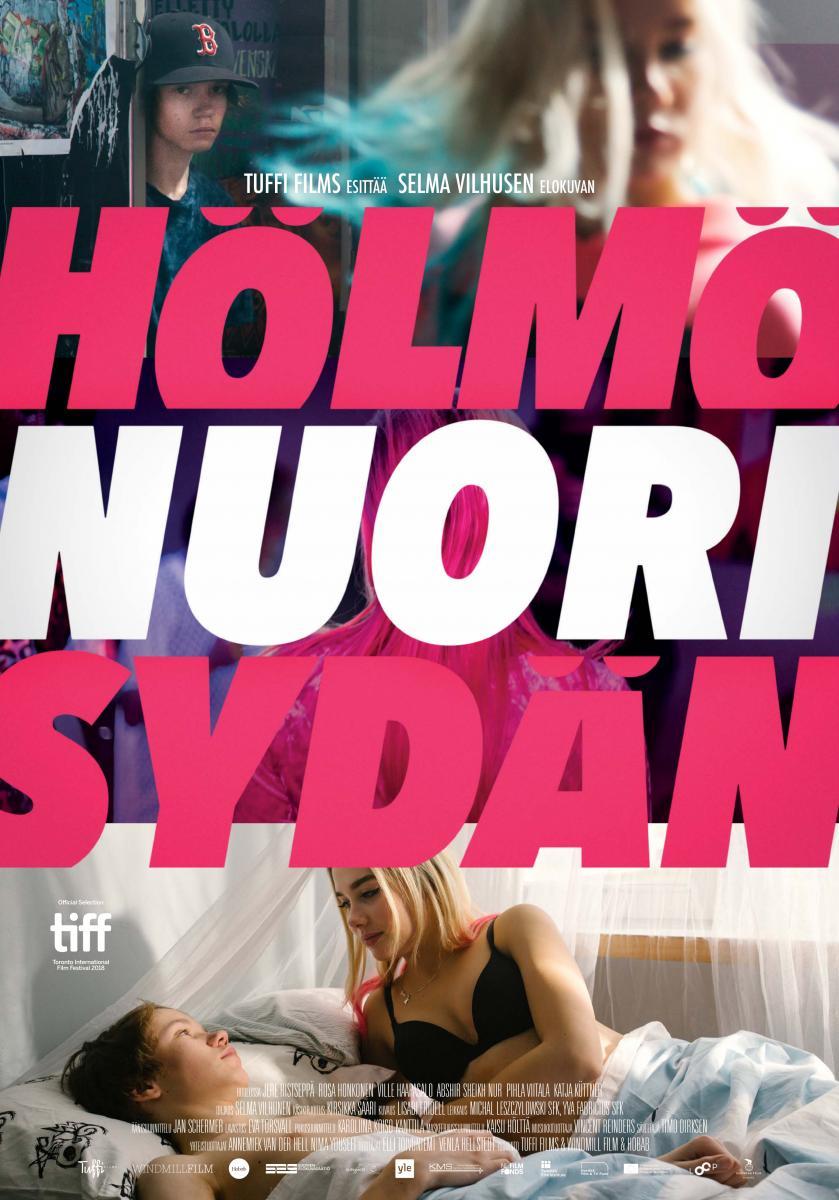 Original title Hölmö nuori sydän (Stupid Young Heart)
Year 2018
Running time 102 min.
Country Finland
Director Selma Vilhunen
Screenwriter Kirsikka Saari

Cast
Pihla Viitala, Katja Kukkola, Ville Haapasalo, Rosa Honkonen, Abshir Sheik Nur, Jere Ristseppä, Anton Kettunen

ENGLISH
When carefree, young Lenni and his girlfriend find themselves expecting a child, he ends up looking for a role model in all the wrong places as he becomes involved with local right-wing activists.
ESPAÑOL
Dos adolescentes, el despreocupado Lenni y Kiira, una chica popular en el instituto, se enamoran y comienzan a salir. Poco tiempo después, y sin haber acabado la secundaria, se encuentran esperando un bebé. Al no haber tenido una figura paterna, el joven Lenni quiere buscar un modelo a seguir para madurar como padre. Por ello conoce a Janne, un hombre activista que se mudó recientemente al vecindario de Lenn, y que tiene ciertas ideas de extrema derecha.