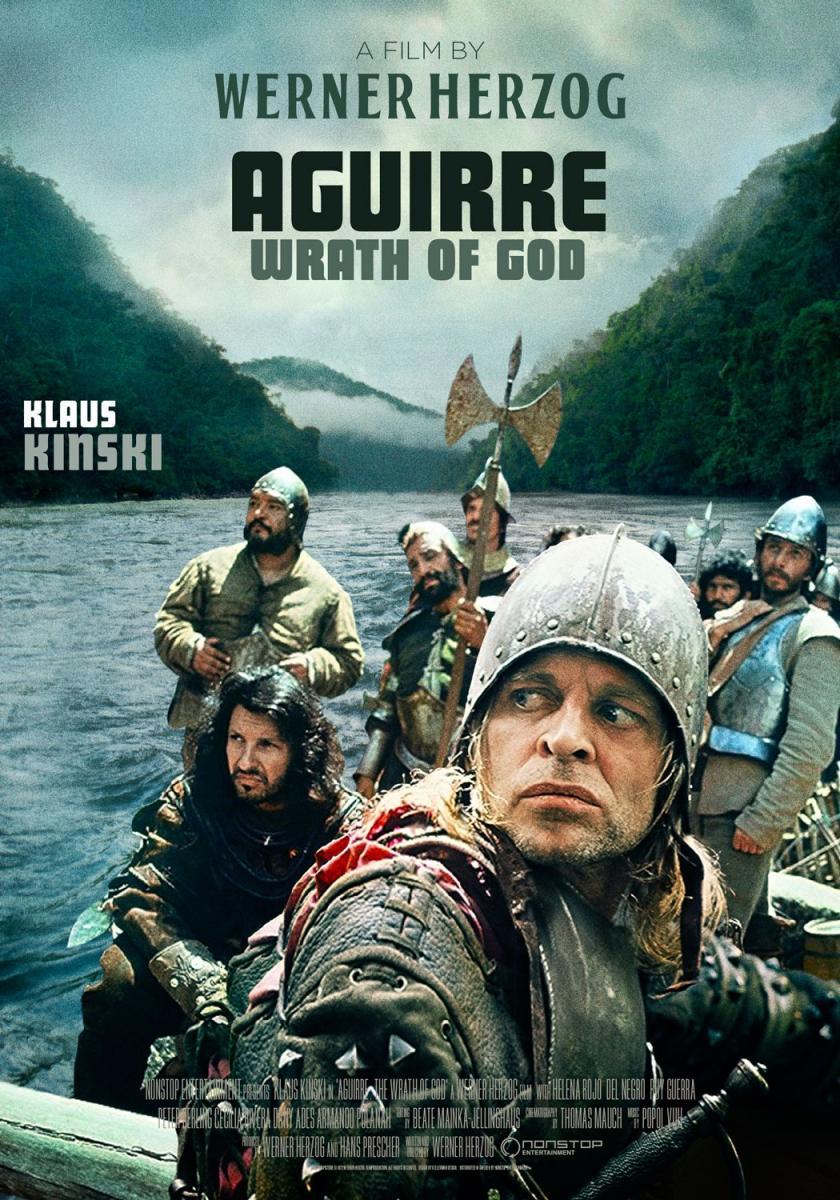 Original title
Aguirre der Zorn Gottes (Aguirre, the Wrath of God)
Year
1972
Running time
94 min.
Country
Germany - West Germany (FRG)
Director
Werner Herzog
Screenwriter
Werner Herzog
Music
Popol Vuh
Cinematography
Thomas Mauch
Cast
Klaus Kinski, Helena Rojo, Del Negro, Ruy Guerra, Peter Berling, Cecilia Rivera, Dany Ades, Armando Polanah
Producer
Werner Herzog Filmproduktion
Genre
Adventure. Drama | 16th Century
Synopsis / Plot
Herzog always said that right from their first encounter, he knew he would end up taking advantage of Kinski's turbulent personality. He was chosen to play choleric Aguirre, a character in constant clash with his crew and the abrupt Amazonian landscape. Aguirre and Fitzcarraldo mark the beginning and the end of the golden era of fictional Herzog. Peru, 1570, Lope de Aguirre mutinies against his captain and leads a group of men on the search for El Dorado. Harassed by the Indians, sick, maddened, Aguirre keeps going, making the rest serve him as if he as an emperor, ranting about the kingdom he will found for the children he is having with his daughter.
Awards
1975: César Awards: Nominated for Best Foreign Film (Meilleur film étranger)
1972: German Film Awards: Best Cinematography. Nominated for best film and actor
1977: National Society of Film Critics Awards (NSFC): Best Cinematography
Peso/Weight : 8.74 GB