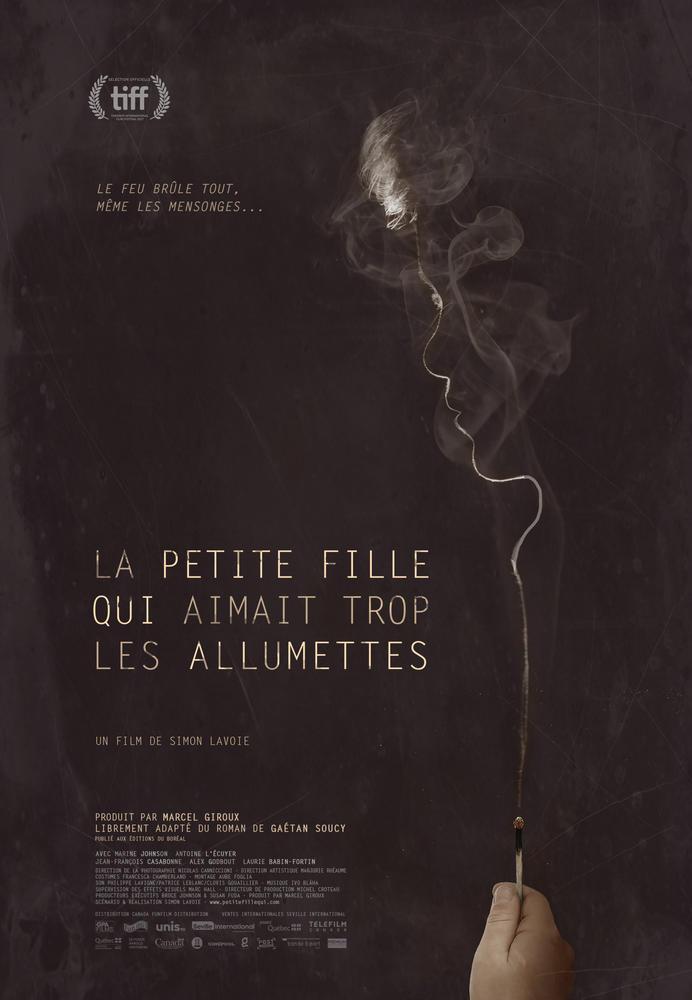 ENGLISH
The Little Girl Who Was Too Fond of Matches
Original title
La petite fille qui aimait trop les allumettes
Year
2017
Running time
111 min.
Country
Canada
Director
Simon Lavoie
Screenwriter
Simon Lavoie (Novel: Gaétan Soucy)
Cast
Marine Johnson, Antoine L'Écuyer, Jean-François Casabonne, Alex Godbout, Laurie Babin Fortin
Producer
GPA Films
Genre
Drama | 1930s. Family Relationships
Synopsis / Plot
Set in rural Quebec in the 1930s, the film follows the Soissons family as they lead an isolated existence, both geographically and psychologically. The father drinks himself blind every night and frequently drags his two children to a makeshift chapel in their huge ramshackle home and delivers decidedly unhinged sermons. The father's sudden death leaves the children to fend for themselves with little knowledge of social conventions or customs. Gradually they begin to question their father's teachings and uncover disturbing family secrets. When one travels to the nearby village, they wind up sparking the wrath and moral outrage of the locals.
Critics' reviews
"An unusual but fascinating coming-of-age film (...) Challenging but also rewarding"
Boyd van Hoeij: The Hollywood Reporter
ESPAÑOL
Sinopsis
Ambientada en el Quebec rural en los años 30, sigue a la familia Soissons, la cual vive aislada geográfica y psicológicamente. El padre se emborracha con frecuencia y da sermones extraños a sus hijos. La muerte repentina del padre deja a los niños desubicados, ya que no conocen las convenciones sociales. Poco a poco irán cuestionándose sus enseñanzas y descubrirán algunos secretos familiares perturbadores. (FILMAFFINITY)
Críticas
"Una historia de iniciación inusual pero fascinante (...) Exigente pero también gratificante"
Boyd van Hoeij: The Hollywood Reporter
Torrent file