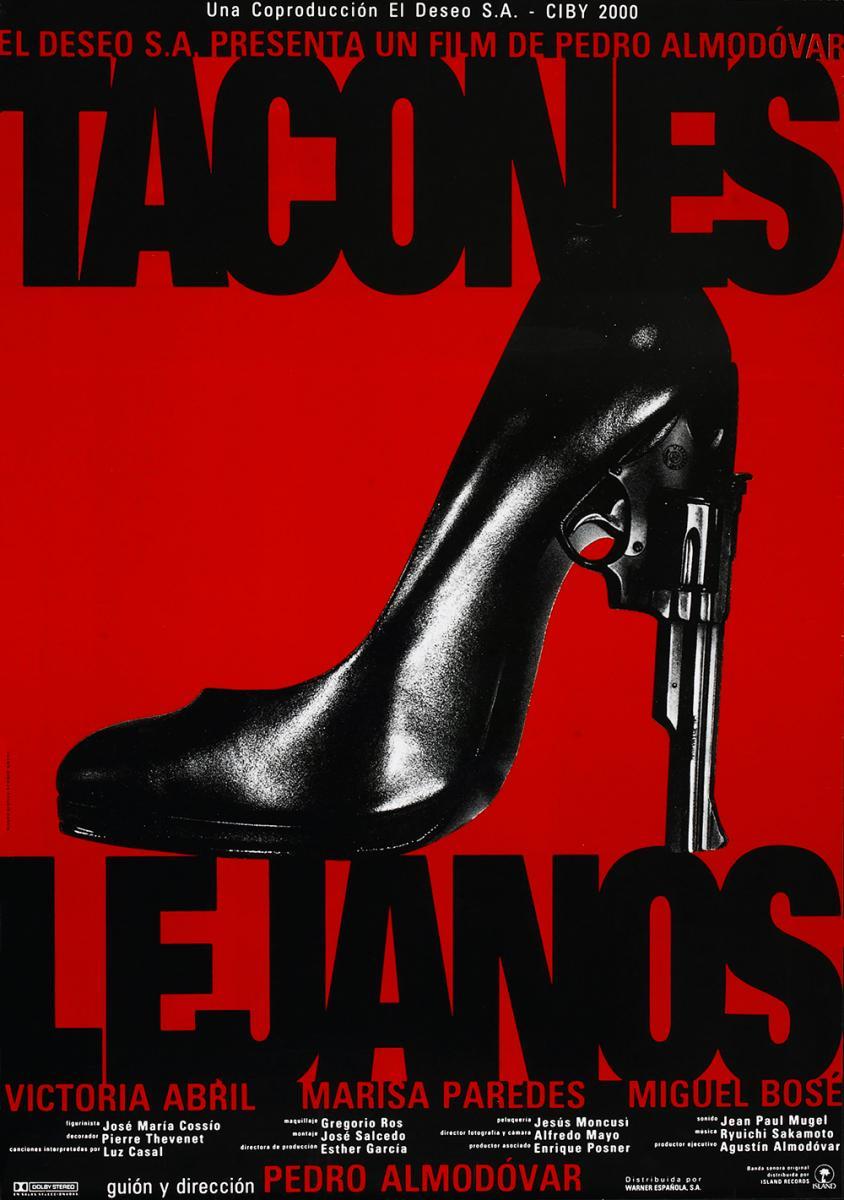 Original title
Tacones lejanos
Year
1991
Running time
113 min.
Country
Spain
Director
Pedro Almodóvar
Screenwriter
Pedro Almodóvar
Music
Ryuichi Sakamoto
Cinematography
Alfredo F. Mayo
Cast
Victoria Abril, Miguel Bosé, Marisa Paredes, Miriam Díaz Aroca, Javier Bardem, Ana Lizarán, Cristina Marcos, Feodor Atkine, Bibiana Fernández, Nacho Martínez, Pedro Díez del Corral, Mayrata O'Wisiedo, Paula Soldevila, Lupe Barrado, Gabriel Garbisu, Juan José Otegui, Lina Mira, Eva Siva, Carmen Navarro
Producer
Co-production Spain-France; El Deseo / Ciby 2000 / Canal+ / TF1 Films Production
Genre
Drama. Mystery | Melodrama. Family Relationships
Synopsis / Plot
A girl's mother returns after 15 years to find her daughter has married one of her (the mother's) old boyfriends. They try to mend their broken mother/daughter relationship and deal with their common lover.
Awards
1993: César for Best Foreign Language Picture
1991: Golden Globes: Nominated Best Foreign Language Film
1991: Goya Awards: 5 Nominations including Supporting Actress (Marcos)
Critics' reviews
"A film of great color and vitality, and while it is transcendentally silly, I rather enjoyed that quality (...) Rating: ★★★ (out of 4)"
Roger Ebert: rogerebert.com
"It feels more like a prosaic knockoff than a classically inspired original."
Hal Hinson: The Washington Post
"It's a lot more fun to watch than Almodovar's previous 'Tie Me Up! Tie Me Down!', but those who miss the wildness of his premainstream work will probably be only partially appeased."
Jonathan Rosenbaum: Chicago Reader
"There's a sense that the director knows what he wants to say, but isn't too sure how to go about saying it (...) Rating: ★★½ (out of 5)"
Marc Savlov: Austin Chronicle
"The movie has a few chortles, but most of it is too canned and synthetic to be much fun."
Owen Gleiberman: Entertainment Weekly
"That the film works at all — and an unqualified triumph it ain't — is down mostly to his star Victoria Abril (...) Rating: ★★★ (out of 5)"
Mat Snow: Empire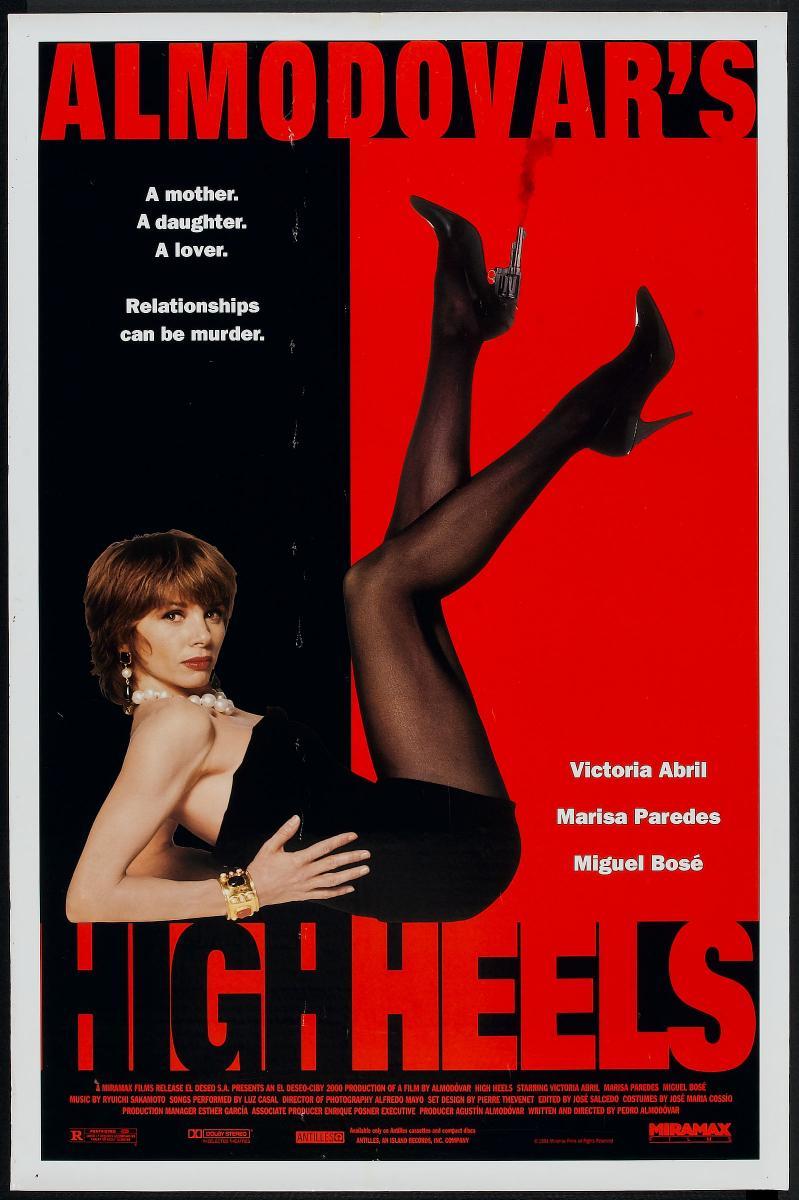 Link